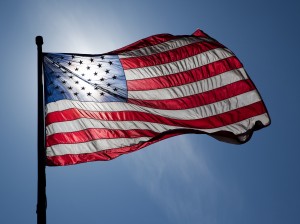 I don't usually write about life, but today I hope to tell a good story.
I was born and raised in Trieste, Italy. I had the great luck and opportunity to study in the United States for an undergraduate program in Computer Science. Most of my knowledge comes from the self-teaching, but I admit that college opened a myriad of opportunities for me. I met my wife while in college and we are now happily married. I was able to find a job for a software company here in the US. I met some extraordinary people while studying.
What initially attracted me to the United States was the idea of the American Dream. If you work hard, you will get recognized for what you do, and with enough time you will be able to build something for yourself, even if you are a nobody. Despite what other people might say, the American Dream, with all of its opportunities, is still well and alive! As long as you find a way to immigrate here, you have all the opportunities you need to succeed.
As a software developer I thought that I would find a job, work long hours, save, invest, then one day buy a big house with a great view and a driveway, get a Mustang, a Harley and some other expensive toys. Then, once my reputation would be established, I would open my own business, hire a few employees, work even longer hours, expand my house, buy even more expensive toys. I know I could do it, if I wanted to.
But then I started thinking, and imagined myself 15 years from now. I would be 40. I would have worked long hours, building a life full of little, expensive pleasures. I would be paying for mortgages. Expensive insurances. Expenses to support my new standard of living. I would be working long hours to pay for most of these things I consider valuable and that I worked hard for, in a perpetual cycle, leaving me with little time to enjoy the things I would own.
Another 20 years could pass by before I would retire. I would be 60 years old, optimistically, probably older, maybe never. I would want to travel and see the world at that point, make a bucket list, see things, experience places, enjoy moments. But my body will be old. I will get tired more easily. My health might not even allow me to do many of the things I would want to do. This does sound like the typical life society might expect you to live, and it fits the story of the American Dream.
So, today, I'm breaking society's expectations, claiming my independence from financial obligations in exchange for a much more modest life style. I start getting in control of my time. Let me explain the craziness.
One month ago I quit my job. I started my own business, with no other employees. I sell mobile and web services, working hard a few hours in the morning, leaving me time to dedicate to reading, practicing T'ai chi, teaching Aikido, cooking, taking photographs. In the next few weeks I will be purchasing a small popup camper that's going to become my home for some time. My wife and I will be traveling in it to see some of the great national parks, wonders and hiking trails the US has to offer. I will bring my work on the road, planning to work hard a few hours, everyday. Definitely no big house. No Mustang. No Harley.
Time, ladies and gentleman, is your most valuable asset. If you can control it, you are in control of your own selves. Long work hours control your time. A big house controls your time. Payments on a mortgage control your time.
I'm grateful to be here in this great country, at the right time in history. A few years ago it wouldn't have been possible to work while traveling. Internet has made this possible. My profession is making this possible. I'm so thankful I picked up an interest in programming at an early age and that I stuck with it.
I do not know whether this plan will succeed. I do not know if I will be forced to do job interviews again very soon to go back to work for somebody else because I will be exhausting my savings. All I know is that the time is right, the tools I need are available and that I will try my best to succeed.
The moral of the story is that, in my opinion, the American Dream is not what most of us are thinking of. Whether you are a software professional or belong to another field, the American Dream is about striving to get control of your time and use it to achieve your dreams. Dream of owning little, and dream of how you would be using the time you get in return. It does not come for free. But it sure as hell seems worth it.
3